Resin wooden tables combined with a small beach landscape bring the breath of the sea back into your home. Resin tables and chairs are meticulously crafted, marine, creating a lively and beautiful scenery. The entire lively sea corner is covered in gorgeous epoxy resin, glossy, creating a luxurious and natural surprise.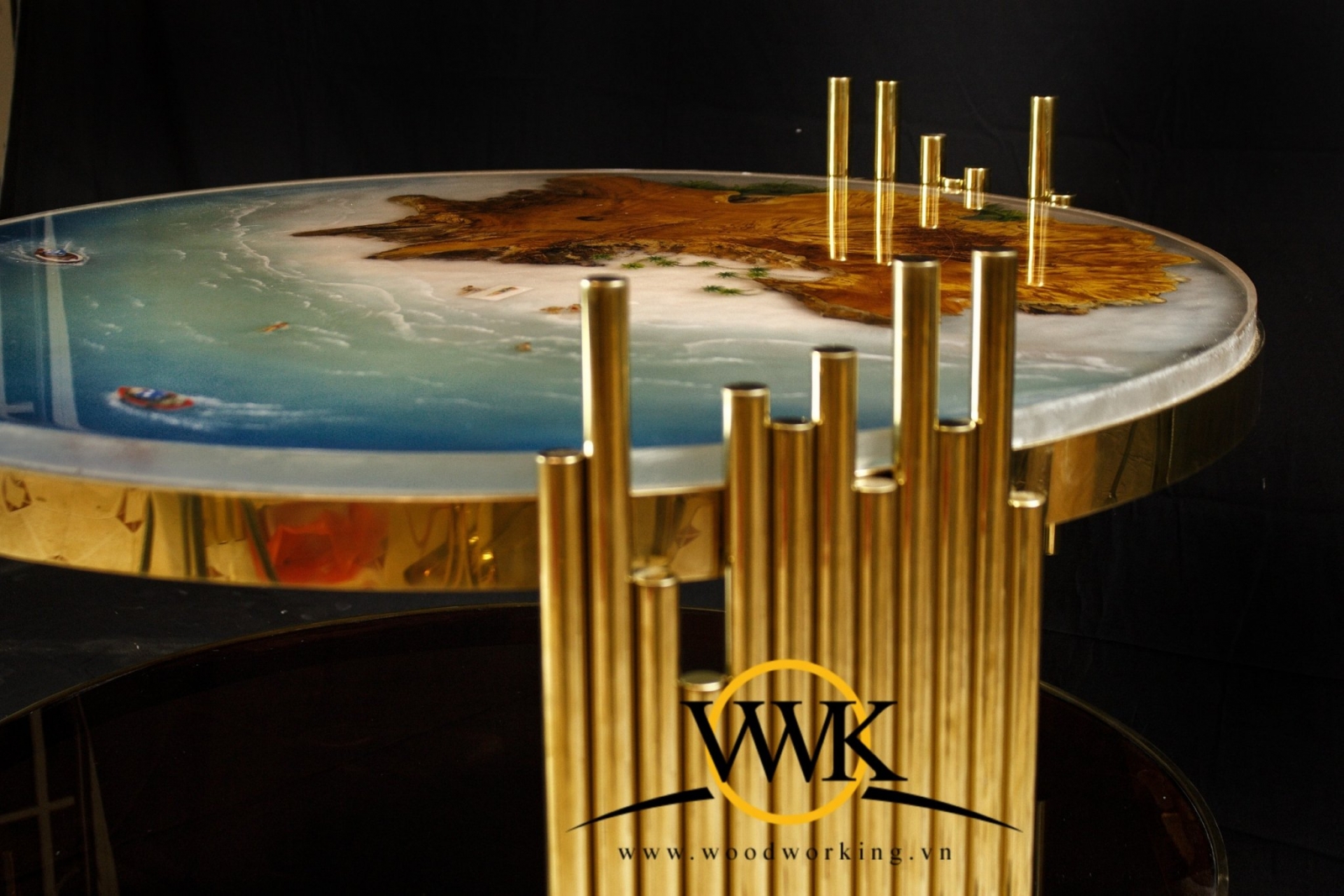 Resin diorama small wooden table combining nu, sand, trees, model people, with a harmonious and delicate way of mixing. A wooden slab nu is in its natural state, with the rough path of the trunk intact along its edge.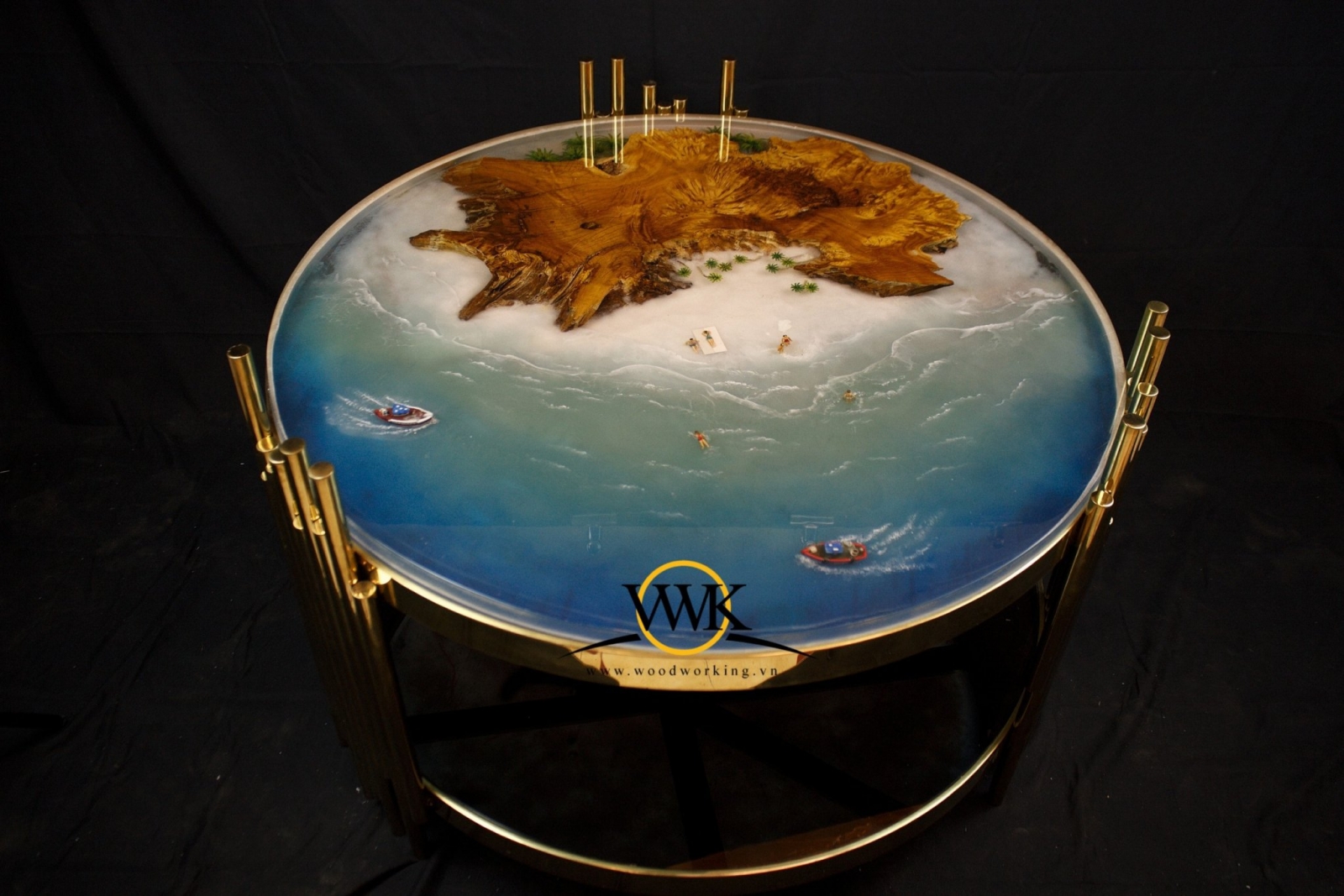 A completely unique approach and preserving the nature in which the winding parts and wood grain show the history of the tree, ... the whole wood fiber will be honored for the unique beauty of them.
Products are manufactured at:
Woodworking Co.Ltd
Address: 23/5 Street 38, Quarter 1, Binh Trung Tay, District 2, Tp. HCM
Website: www.woodworking.vn
Fanpage: www.facebook.com/woodworking24h
Email: woodworking24h@gmail.com
Zalo/Hotline/WhatsApp: 0949995566