A 3D fish drawing class for passionate learners, Woodworking was established with the aim of improving skills as well as having a desire to go far in this field.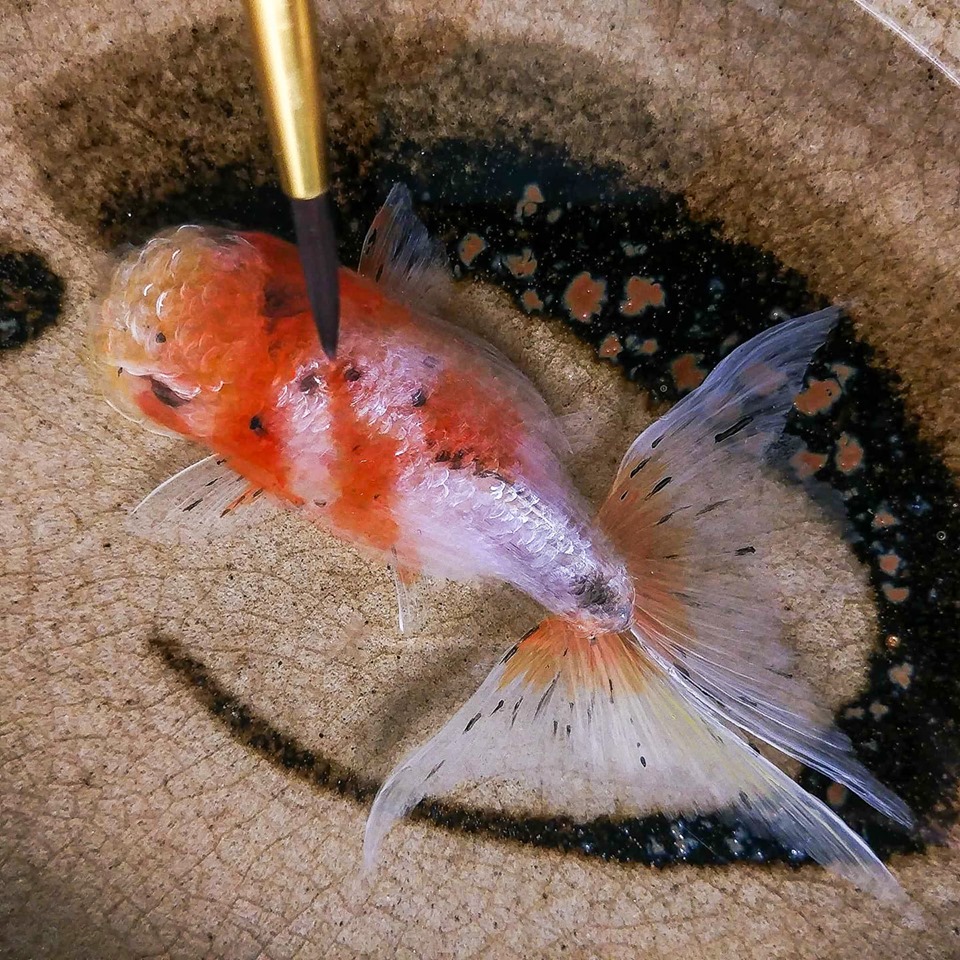 The 3D drawing of goldfish made by WOODWORKING artist
WHY YOU SHOULD JOIN THIS COURSE:
You will receive a free fish drawing program, a curriculum prepared by Chinese artists and recompiled in Vietnamese and with images that are easy to understand. The syllabus has instructions for drawing a variety of fish from octopus and shellfish and aquatic species.
The course will teach the popular acrylic color drawing, easy to buy and especially for colors that are completely superior to other colored materials.
The course combines smoothly between theory and practice, taking students as a center.
You will study in groups, students interact, exchange directly with each other
Communicate directly with teachers right in the course.
WOODWORKING has a long-time lecturer in drawing fish and creating art.
Colored palm materials paint the classroom provides full supply.
Directly visit top-notch resin and fish products. At the same time receive sharing from experienced people ...
In addition to drawing fish, you can also experience many types of art from dirty resin, acohol ink.
At the end of the course, you will have a first-hand product.
After the course, the group members still continue to receive support to answer questions if any.
  Contact information:
         WOODWORKING Co., LTD
Address VP - Showroom: 23/5 Street 38, Block 1, Binh Trung Tay, District 2, Tp. HCM
Website: www.woodworking.vn/en
Email: woodworking24h@gmail.com
Fanpage: www.facebook.com/woodworking24h
Zalo/WhatsApp/Hotline: +8494995566