If you love the ocean very much and need to feel the waves crashing on the shore even when you are at home, a unique resin wood table is designed extremely impressively and subtly in a special style, shaped like a giant. Blue blue with silver waves connected to the shore. The ocean table is amazingly colorful, and will definitely be a big highlight for your home no matter where you place it or what you use it for.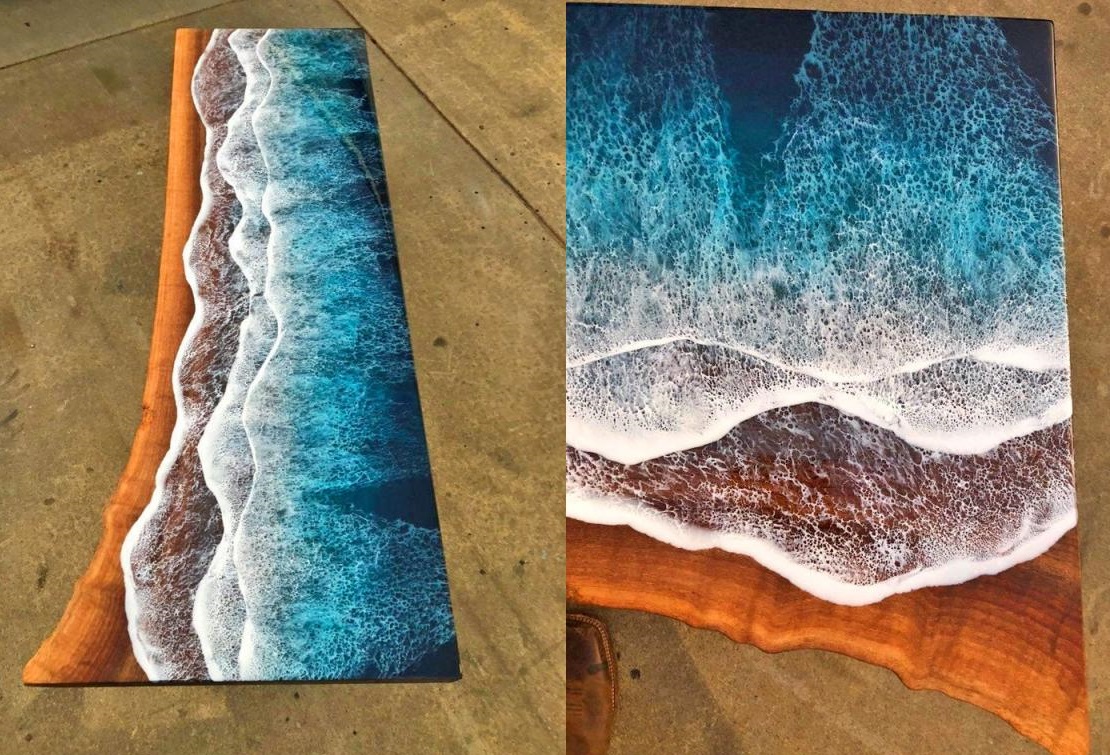 The unique sea wave table is made from wood material combined with epoxy resin, adorned by the skillful hands of artisans who have blown soul into the work as a natural gift from God. Living space becomes fresher with a green and lively table. There is no need to think about how to combine with other home decoration accessories, with just one piece of art, your house is beautiful enough and not monotonous.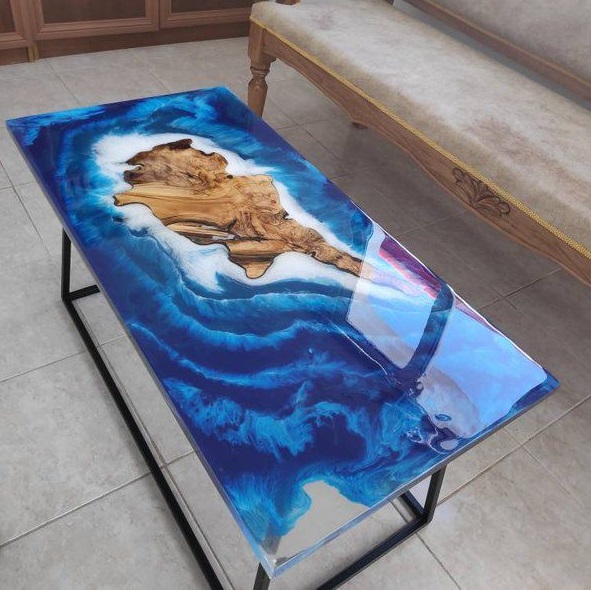 Each ocean wave table is handcrafted and made to order, so each has a slightly different size since the table is made of a living wooden board. In addition, the table parts will have a different width due to the live wood panel aspect. Upon completion of the ocean wave panel, it is finished with all-natural hard waxy oil that makes the table extremely durable and perfectly flaunts the lustrous waves by leaving a lustrous natural finish. low for the living edge.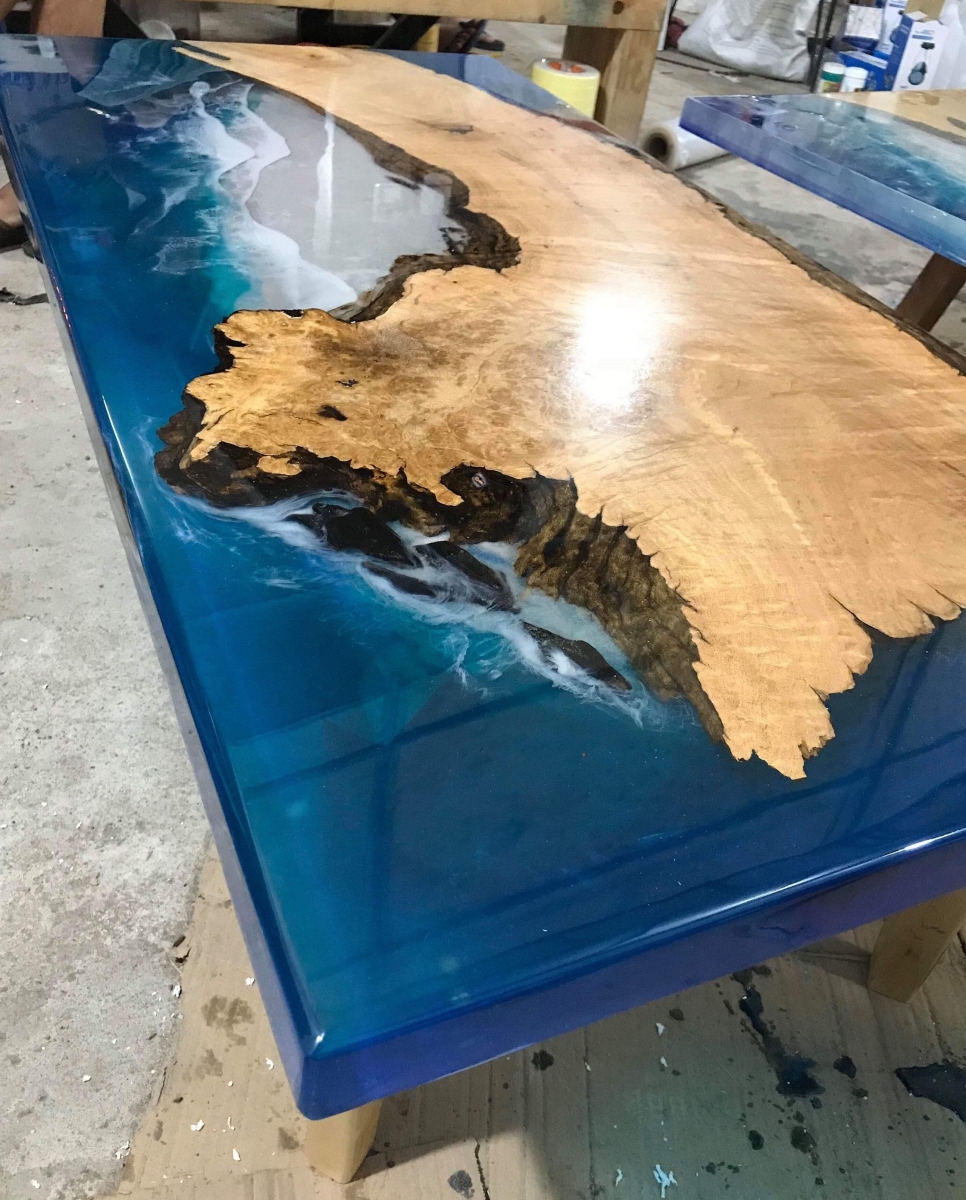 It feels like a wonderful supernatural combination of two things we find in nature like stone, wood and epoxy resin. Although epoxy resin is not real water, but through the skillful hands of the artisans create the effect better than most. So it's really unique to see those waves follow the natural curves of the living edge rock, mimicking the natural curves of the shoreline.
------------------------
Wood products and epoxy resin are manufactured in:
WOODWORKING CO. LTD
* Address: 23/5 Street 38, Quarter 1, Binh Trung Tay Ward, District 2, City. Ho Chi Minh
* Hotline / Zalo / WhatsApp / Viber: +84949995566
* Website: www.woodworking.vn/en
* Fanpage: www.facebook.com/woodworking24h
* Email: woodworking24h@gmail.com