Stabilized Wood Stableized Wood (also known as Stable Wood) Stabilized Wood is a material used to make many kinds of objects such as knife handles, vape machines ... This wood has been impregnated with stable chemicals. . Stable wood is also processed with steps such as cutting, shaping, and sanding paper, just like ordinary wood with carpentry. The purpose of stabilizing wood is to make these materials stronger, less warping and cracking during use.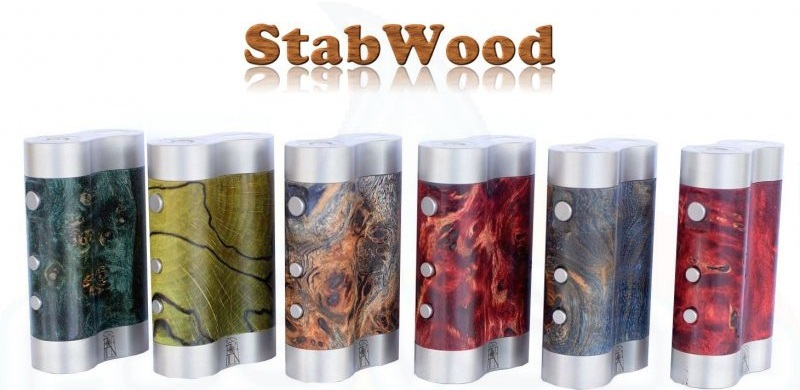 The most common way of processing Stabilized Wood is through 5 stages: Roughing -> Soaking wood fix chemicals (5-10 days depending on the type of wood and how to handle) - -> Raw heat treatment ( It is usually baked wood) - -> Continue to boil wood in chemicals to ensure wood is completely dead and treat the wood color -> Check the overall results after processing, use glue in dedicated to fit full of holes in the wood.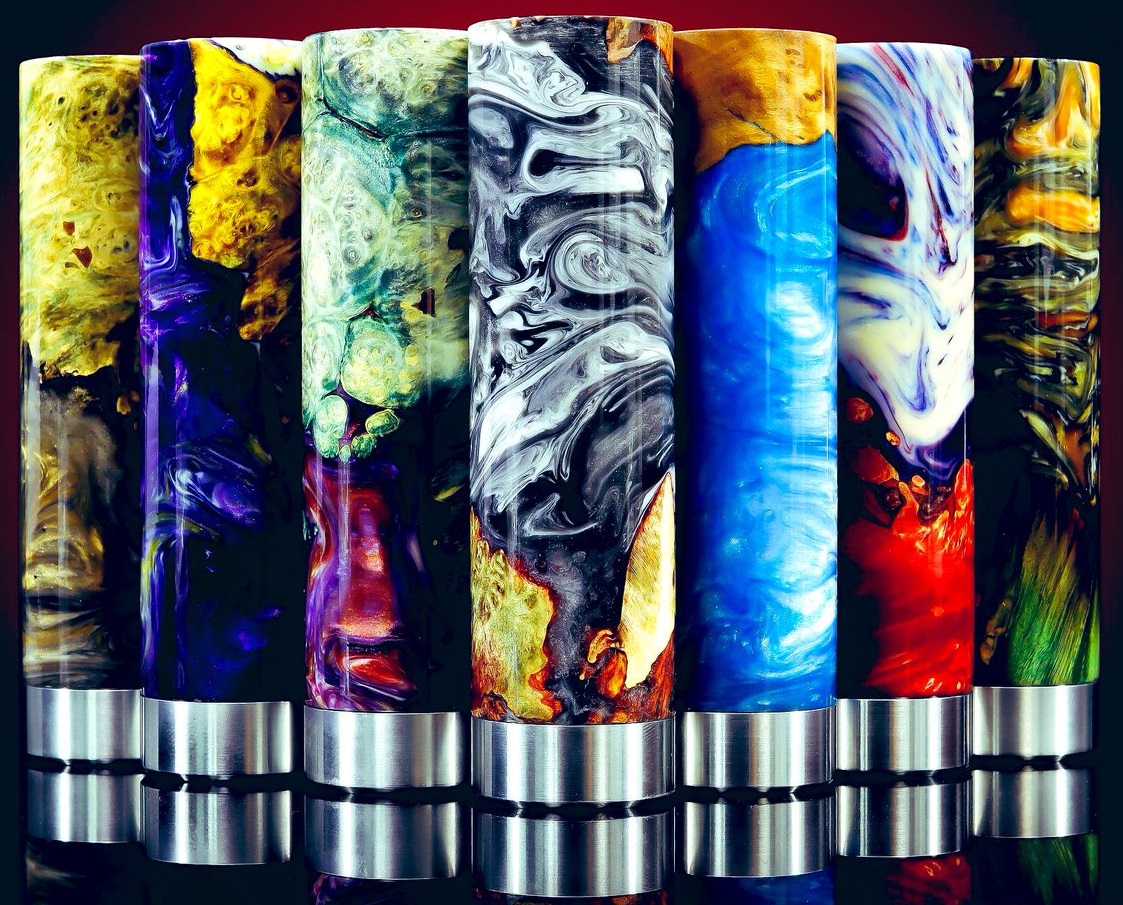 The best vape box mods or the best high-end electronic cigarette body are crafted, maybe from wood, or combine wood with resin. No two are like that! Precision machined with an elegant engraving design. Giving you the feeling of luck every time you vape. If you are looking for something practical but elegant then you will be in the right place. Stylish and sleek with a luxurious aura surrounding it.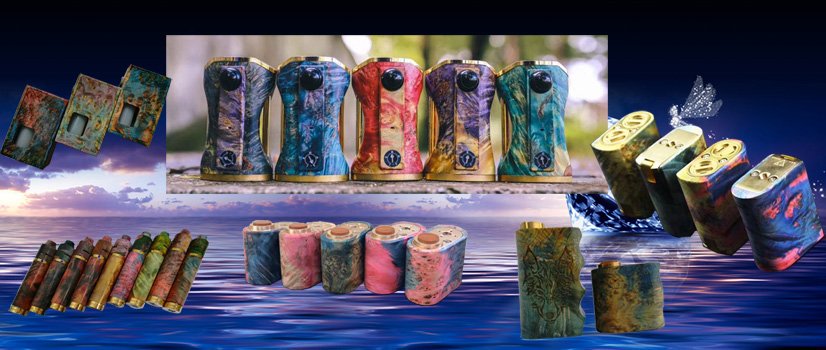 Stabilized Wood BOX Mod Box of high-class handmade - manual (DIY BOX MOD) products using expensive Stabilized Wood wood, with a nearly lifetime wood warranty. The strength of the Stabilized Wood box is that the wood grain does not touch, does not overlap with any other machines of the same type - The manufacturer commits to refund 100% of the box purchase if there are 2 identical boxes, in addition Stabilized wood Wood has fine textures and colors, and they randomly generate interesting lines that are unique to each device.
All products are manufactured and sold at WOODWORKING LTD
        WOODWORKING Company Limited
Office - Showroom address: 73/5 Le Trong Tan, Son Ky Ward, Tan Phu District, Tp. Ho Chi Minh.
Factory: My Tho City, Tien Giang Province
Website: www.woodworking.vn
Fanpage: facebook.com/woodworking24h
Email: woodworking24h@gmail.com
Zalo / Hotline: +8494.999.55.66