Wood resin or resin wood is a combination of two types of wood and resin. In recent years, wood resin has been used more and more in furniture and jewelry because it is so beautiful, durable and extremely valuable. So what is Wood Resin?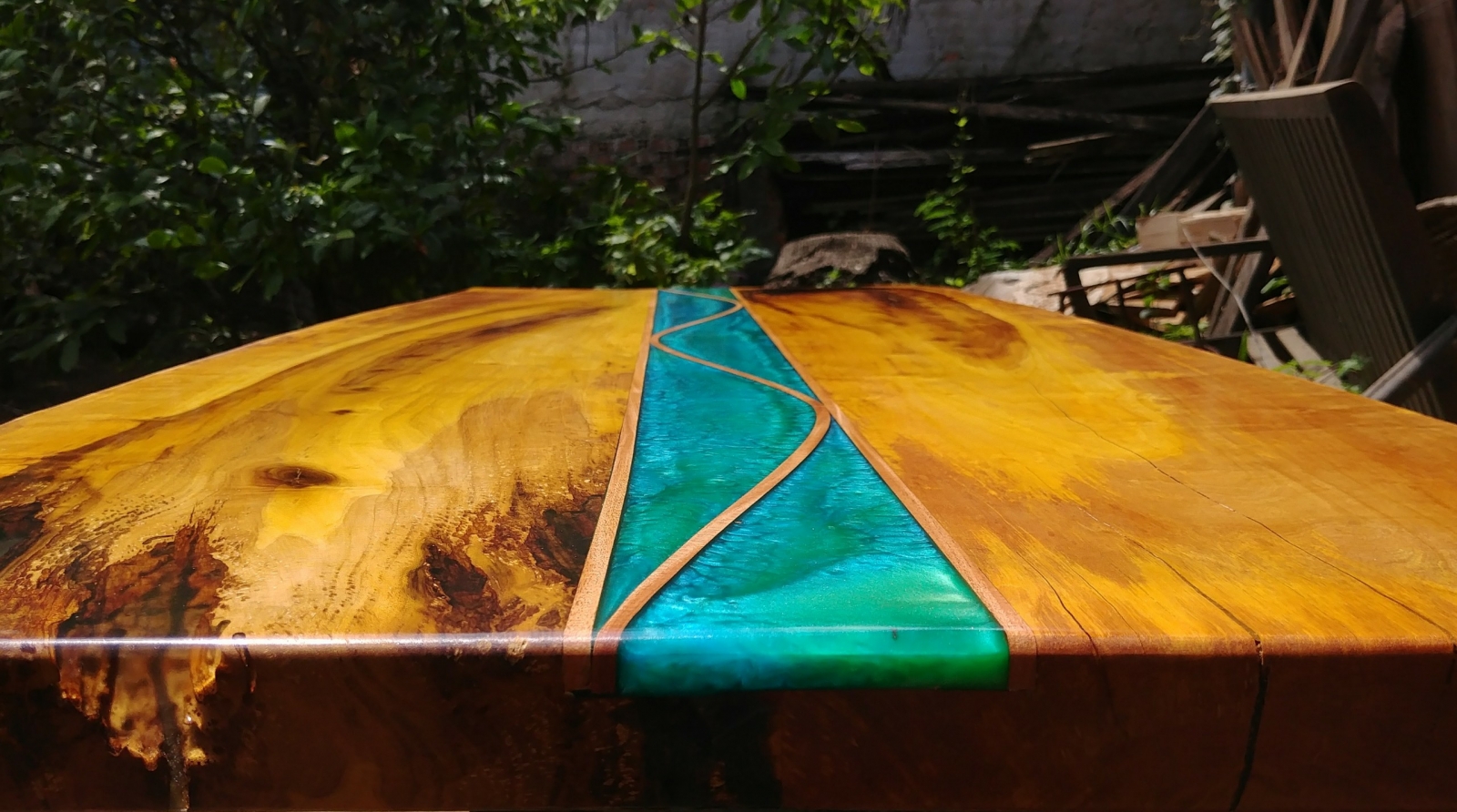 Origin of wood resin
 Resin wood was born from an Australian manufacturer when he discovered excess wood samples after crafting furniture such as dining tables, cabinets, doors ... if removed, it would be very costly. So he thought of a way to combine it with a material called resin to take advantage of these excess wood samples.
You know, wood materials are now very expensive because it is becoming more and more rare and wood is often very beautiful if used to make decorative materials will be very great, high value.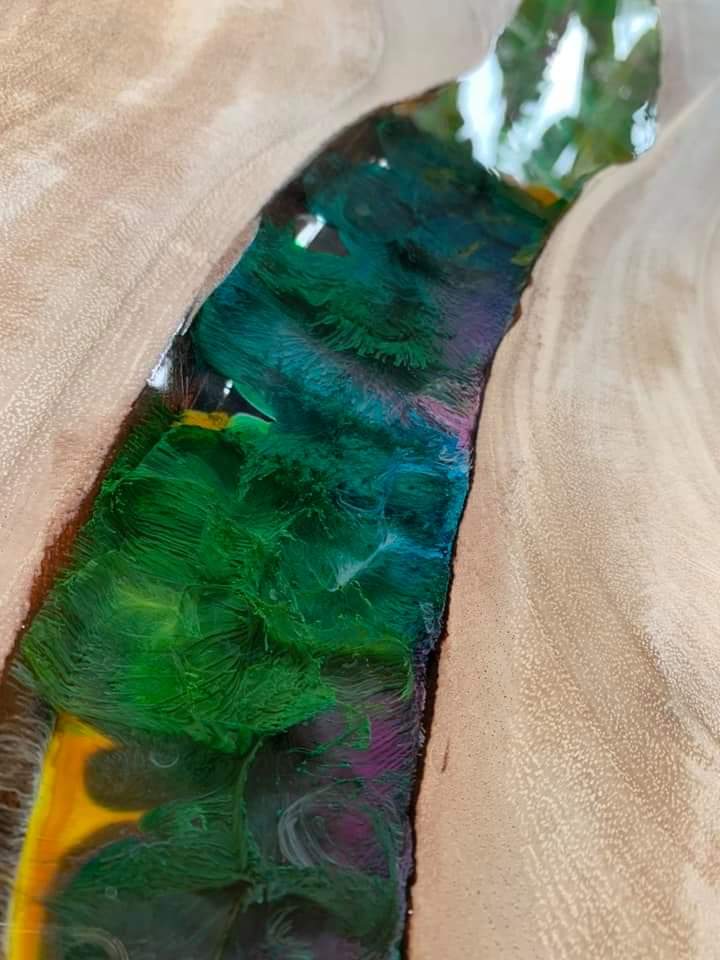 What is wood resin or resin wood?
 Wood resin is a combination of Wood and Resin. Wood is wood then everyone knows so what is Resin?
 Resin in the dictionary means rosin but here it is another kind. Resin is the common name for artificial synthetic resins. There are many different types of Resin but the Resin mentioned here is Epoxy Resin, a type of liquid Resin which is used a lot for decoration.
 Epoxy Resin is widely used because of its safety, extremely high transparency, low foaming, less abrasion, good toughness and hardness. Because Epoxy Resin is liquid and will harden when supported by solvents, people take advantage of the time when it is liquid so that it adheres, covering the wood until it freezes, then combine with wood. form a sturdy block. You can imagine that it is like ancient organism samples millions of years buried in the Arctic ice sheets. The external epoxy resin layer is for covering and protecting the natural wood inside.
 Epoxy Resin has extremely high transparency, so when it hardens it will look like glass, revealing the beautiful wood inside. In addition, with epoxy, it is possible to mix different colors to make it look like colorful sparkling crystal blocks.
All resin wood products are sold at WOODWORKING CO., LTD
        WOODWORKING Company Limited
Office address - Showroom: 73/5 Le Trong Tan, Son Ky Ward, Tan Phu District, Tp. Ho Chi Minh.
Factory: My Tho City, Tien Giang Province
Website: www.woodworking.vn
Email: woodworking24h@gmail.com
Zalo / Hotline: +8494.999.55.66